The truth is

, I have never really been afraid to

make a mess

. In fact, we do it quite often here! This technique is just another fun way to finger paint!
Let's get started!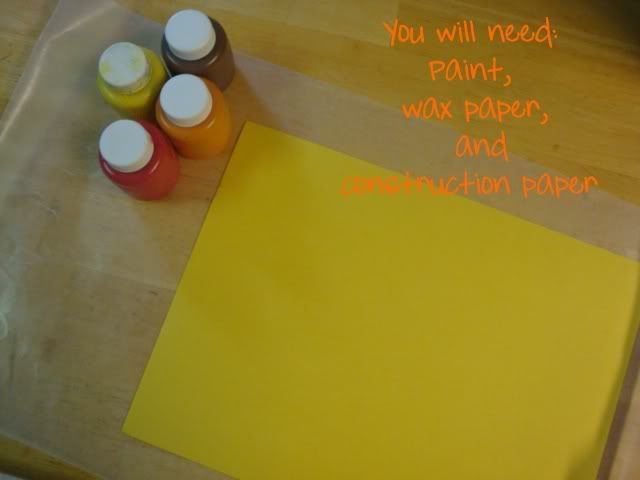 Lay a piece of wax paper on the table and put a piece of construction paper on top of it. Then add a few colors. Try to keep your paint towards the center so it does not ooze out the side when you start painting!
Add a second sheet of wax paper.
Now the fun begins!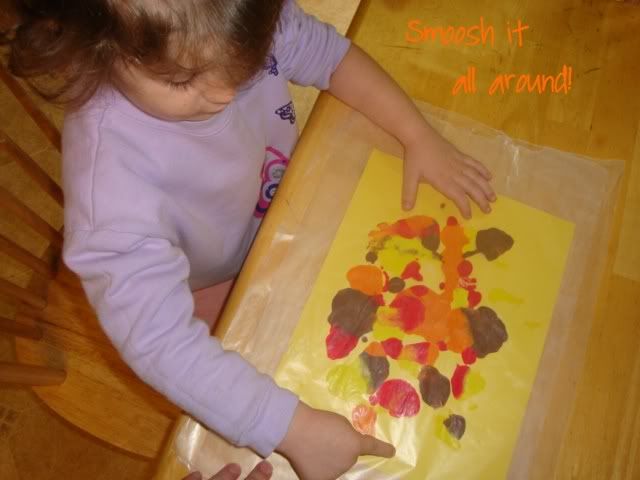 Carefully remove the wax paper.
The colors all blend really well! With no mess!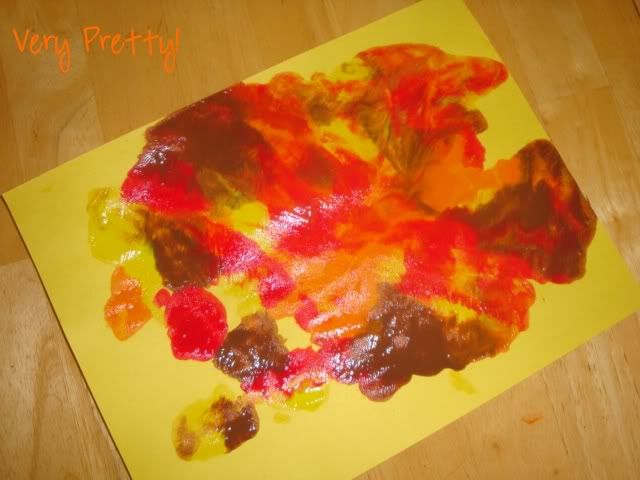 This is a great way to make: